Partnering Agencies
Adult Day Services at Union Hospital - www.uhcc.com/ProgramsnService/adult.shtml
Provides health services (including medication administration, ongoing assessment and monitoring of medical conditions, and transportation to medical services), compassionate care and stimulating activities in a safe, structured environment. Services are designed for adults from the community who are physically and/or cognitively impaired.
Arc, Northern Chesapeake Region - www.arcncr.org/
Provides direct services and advocacy to individuals with disabilities and their families. Services include supported living, employment, family support services and therapeutic foster care and adoptions.
Bayside Community Network - http://www.thevalueofcommunity.org
Provides services to individuals with physical and mental disabilities including training in job readiness, job skills, and independent living to help them obtain employment and become self-sufficient and productive in our community.
Boys & Girls Club of Cecil County - www.mybgccc.org
Provides youth ages 6-18 with facility based programs in character and leadership development, education and career development, health and life skills, the arts, and sports, fitness, and recreation.

Boy Scouts of America - Chester County Council - www.cccbsa.org/
Our Council Service Center is located on South Concord Rd. just off the Westtown Rd. exit of US 202, near West Chester. Our service center includes a Trading Post where you can find patches, literature, and uniforms helpful to Scouting families and volunteers.

Del-Mar-Va Council - www.dmvc.org
Provides programs designed to build character and promote self-reliance and leadership in youth from 6 to 20 years of age. Emphasizes long and short term camping, family activities and special events.
Cecil County Men's Shelter
Operates Settlement House, a shelter for homeless men, with a day program providing lunch, informal counseling, information and referral, and computer training.
Cecil County Pregnancy Center
Provides information on options available to pregnant woman, material assistance and pregnancy testing without charge.
Christmas in April Cecil County - www.christmasinaprilcecilcounty.org
A nationwide volunteer based organization that preserves and repairs the homes of low-income, elderly and disabled citizens throughout Cecil County on the last Saturday in April.

Commission on Aging Foundation - Senior Services & Community Transit - www.ccgov.org/dept_aging/index.cfm
Fosters, encourages and develops programs that enhance the well being of the seniors living in Cecil County. Provides public information concerning issues and services that affect seniors.
Community Mediation Upper Shore - www.CMUSmediation.org
Provides accessible conflict resolution services through mediation, education and training in order to promote respectful resolution of conflicts and disputes.
Compassionate Friends
A mutual assistance and self-help support group offering friendship and understanding to bereaved parents and siblings.
Deep Roots, Inc. - http://deeprootsinc.org
Ending Homelessness One Child at a Time: In addition to serving as a homeless shelter for children and families in the community, Deep Roots strives to break the generational cycle of homelessness. Our program challenges children and their parents to envision a brighter future, to sustain healthy relationships, and to navigate a course towards personal and social responsibility. Through better life experiences, with mentors, and by providing healthy life-models, education, and supports, Deep Roots seeks to show our families that homelessness is not destiny. Ending poverty begins with the building of community, relationships, and in genuine human meeting - beyond barriers of race, class, and religion. Community enriches all our lives, and the lives of our children; it lays the foundation for the gently and peaceable world we long for: One in which the violence of poverty and homelessness have no more place.
Epilepsy Association of the Eastern Shore - www.eaes.org/
Provides clinical, financial, residential, recreational, vocational and educational services to persons with epilepsy and their family members through counseling, a self-help group, in-service training to professionals, and community awareness.

Fair Hill Nature Center - www.fairhillnature.org/
Provides environmental education programs designed to complement classroom science curriculum, summer day camp, and programs for the public. Scholarships are available for summer camp.
Freedom Hills Therapeutic Riding Program - www.freedomhills.org/
Provides therapeutic riding programs for physically and mentally handicapped children and adults.
Generation Station Youth Center
Provides a safe, supervised and structured environment for youth, including after-school help with homework, summer day camps, community service opportunities, volunteerism, study groups, computer classes, organized recreation and field trips.

Girl Scouts, Chesapeake Bay Council - www.cbgsc.org/
Offers programs for girls ages 5 – 17 aimed at solving contemporary problems by emphasizing traditional values. Girls may participate through troops as individuals and in special summer programs.
Meeting Ground - www.meetingground.org
Meeting Ground is a community which provides emergency and transitional housing, meals, care, and many related services to persons and families experiencing homelessness. Meeting Ground also provides extensive support and means of empowerment to assist a rapid return to independent housing and help prevent future homelessness.
Open Door Inc./Family Services Association - http://chimes.org/holcomb/family-services-association.htm
The Visitation Center offers a safe haven for families to have supervised visitaiton and monitored exchanges when involved with separation, divorce or court mandated protection orders.
Susquehanna Workforce Network - www.swnetwork.org
The Susquehanna Workforce Network is a workforce development organization that provides facilities employment and training services to the business community, job seekers, and youth entering the workforce.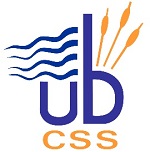 Upper Bay Counseling & Support Services - www.upperbay.org
Provides mental health services for adults, children, families, and community groups. Services include outpatient counseling, day programs, psychiatric rehabilitation, school-based therapy, and residential services.
USO
A Congressionally chartered, non-profit organization dedicated to serving human needs of America's military personnel and their families.
YMCA of Cecil County - www.ymcacecil.org
Offers programs to build strong kids, strong families and strong communities including summer day camp, swimming, youth basketball and football, childcare and pre-school. Scholarships are available.