Advocate
Be a voice for positive change!
What does it mean to advocate?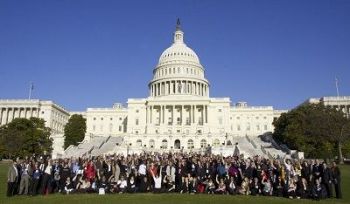 It's standing up for others and what we believe in.
Whatever you feel strongly about, whether it's children being able to reach their full potential or caring for those who are aging. We all have the power to make a difference in our community by finding our voice and joining it with others.
Advocacy can take many forms. Talking to your friends, neighbors and coworkers about your involvement or other worthy organizations - and encouraging them to get involved. Staying informed about political issues and candidates and voting. Going to a city council or school board meeting and speaking out about an issue that concerns you. Organizing a neighborhood group to address local issues.
Your voice, as well as your actions, is vital in helping mobilize others in the community who may not be aware of the needs or the good work being done to make our community a better place to live.
BE INFORMED
We invite you to be part of the change. Be an advocate for Health and Wellness, Children and Families or, Financial Stability for all. Together, united, we can inspire hope and create opportunities for a better tomorrow. That's what it means to LIVE UNITED.