Board Members and Staff
Our leadership team consists of dedicated and focused individuals who care about Cecil County. Working with members of the community, their knowledge and experience comes together to make a difference for our community.
OUR LEADERSHIP TEAM
John Thompson (Board Member at Large) John comes to us with an abundance of new eye-opening ideas, brings amazing energy and expertise to his role as a part of our Board of Directors. John lives in North East, MD and has lived in Cecil County for the past 16 years. John is currently Executive Director for Deep Roots in Earleville, MD. John brings along with him knowledge, understanding and the caring capacity needed to be a force in our local community.
Sam Kelly (Board Member at Large) Sam is a seasonal resident of Cecil County and gets to split her time between sunny Florida and Elkton MD. Sam's favorite character is A.L.F. and she brings with her an abundance of marketing and communication skills as she is a Marketing.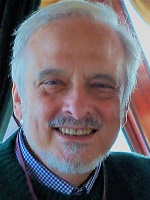 Henry Farkas, M.D. (Board Member at Large) – Dr. Farkas has been serving United Way of Cecil County since 1997. He is a retired ER physician associated with Union Hospital in Elkton (33 years) and was the main hospice doctor for Cecil County for 20 years. He currently sits on the Board of the Union Hospital Foundation. An avid epicure, his 280+ restaurant reviews can be found on Google Maps!

Tyler Simonds (Board Member at Large) - Tyler is a native of Cecil County and a financial advisor for Edward Jones. He offers a wealth of knowledge from his background and study in finance - which has afforded him the opportunity to empower the families and businesses of our community to reach their financial goals and pursue their passions.
Helene Breza (Bookkeeper/Back Office Manager) -Helene is the owner/operator of Eastern Shore Bookkeeping, LLC. She's a certified bookkeeper through Bookkeeper Business Launch and a Quickbooks ProAdvisor. Helene offers a broad range of gifts and skills that contribute to our growth. We are so grateful to have her as a part of the team!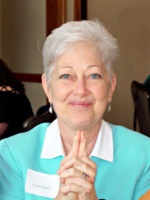 Barbara Smith (Board Treasurer) – Barb is Chief of the Division of Community Partnerships for the Cecil County Department of Community Services. In addition to her vital role in the county, Barb shares her support and expertise to countless organizations that benefit the people throughout our region.

Melissa Tapp (Executive Director) – Melissa serves United Way of Cecil County with a wealth of energy and enthusiasm. Melissa is a former Board member of United Way of Cecil County as well as a former employee of Amazon, where she served in the role of "Amazon in the Community" Ambassador for four years. Melissa is a lifelong resident of Cecil County and lives in Elkton with her family.
Are you from
Cecilton · Charlestown · Chesapeake City · Elkton
North East · Perryville · Port Deposit · Rising Sun
United Way of Cecil County WELCOMES Board applicants representing the
Entire Cecil County area!
To apply to join our Board, fill out the Board Application and hit "Submit Form."