Board Members and Staff
Our leadership team consists of dedicated and focused individuals who care about Cecil County. Working with members of the community, their knowledge and experience comes together to make a difference for our community.
OUR LEADERSHIP TEAM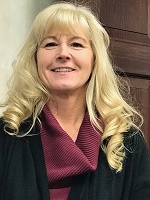 Michele Cooper (Board Secretary) – Michele brings her experience as a banking professional to our board. A longtime employee of The Columbia (now Fulton) Bank, her community involvement includes volunteer work for March of Dimes and Alex's Lemonade Stand. She also serves on the board of The Community Coalition for Affordable Housing.
Henry Farkas, M.D. (Board Member at Large) – Dr. Farkas has been serving United Way of Cecil County since 1997. He is a retired ER physician associated with Union Hospital in Elkton (33 years) and was the main hospice doctor for Cecil County for 20 years. He currently sits on the Board of the Union Hospital Foundation. An avid epicure, his 280+ restaurant reviews can be found on Google Maps!

Annmarie Hamilton (Board Member at Large) – Annmarie is Executive Director of the Cecil County Arts Council. She has served on multiple nonprofit boards and volunteered with numerous charitable organizations throughout Cecil County and beyond. Annmarie is a treasure in Cecil County who has brought the arts to people of all ages.

Jean-Marie Kelly (Board Member at Large) – Jean-Marie is a Community and Government Relations professional for Union Hospital. She is committed to community health improvement and building partnerships. Her work as a community health liaison is focused on improving the health landscape of our community.

Robin Spurdle (Consultant) – After 18 years as Executive Director, Robin now serves as our Professional Consultant, lending her institutional knowledge and back office expertise towards helping the organization move into the future.
Barbara Smith (Board Treasurer) – Barb is Chief of the Division of Community Partnerships for the Cecil County Department of Community Services. In addition to her vital role in the county, Barb shares her support and expertise to countless organizations that benefit the people throughout our region.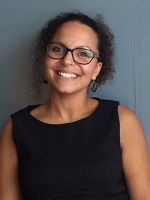 Melissa Tapp (Board Member at Large) – Melissa is our newest Board member. She comes to our United Way with a wealth of energy and enthusiasm. An employee of Amazon, she has coordinated numerous clothing, shoe and Christmas drives in our region as well as her annual "Prom for the Ages," which she founded to benefit St. Jude's Hospital.
TR Vodery (Executive Director) – TR comes to our United Way with years of experience in nonprofit leadership throughout the state of Delaware. She is a committed servant-leader who has had a career of guiding organizations towards achieving goals that help make them vibrant and sustainable.
United Way of Cecil County is currently recruiting new Board members!
United Way recruits people from across the community who bring the passion, expertise and resources needed to get things done.
Becoming a member our Board of Directors can be a meaningful way to apply your experience to the nonprofit sector. It's also a great way to help advance United Way of Cecil County's social impact. If you are interested in exploring this rewarding opportunity to serve our community, click here and we'll send you further information.