YOUR-corner Story Time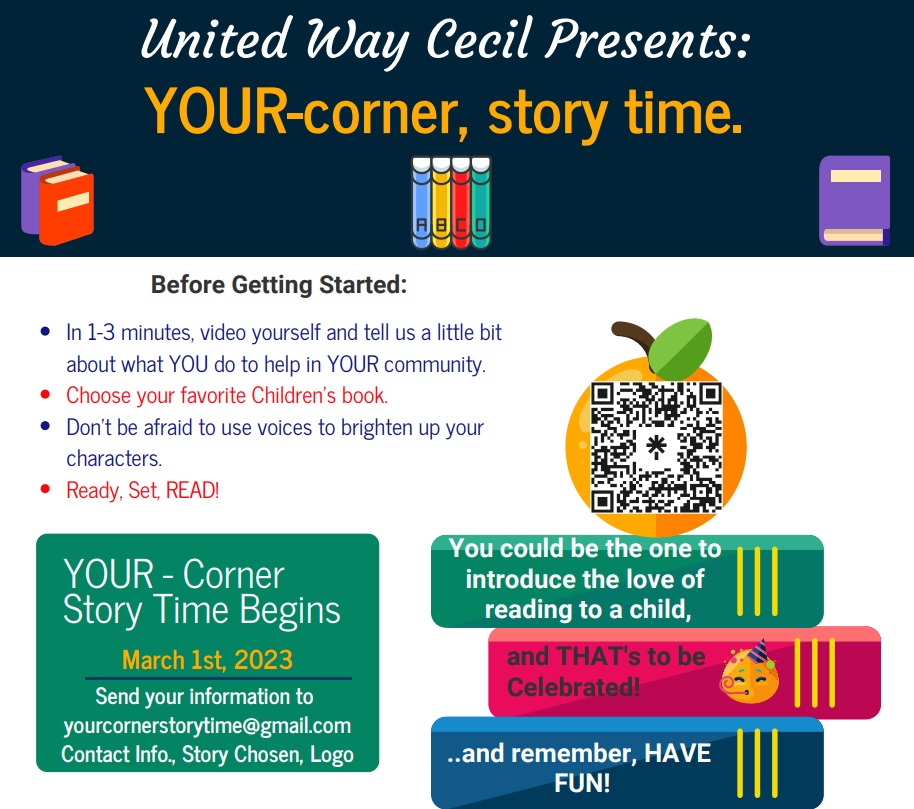 Record your children's story in the comfort of YOUR own home, or Wherever..
If you would like to record yourself reading a story, please send the following information to: yourcornerstorytime@gmail.com
Name, Contact Info, Email Address, Children's Story Chosen, Non-profit/Business Represented, Logo (optional). We will then send you a link to upload your video.
All videos will be posted on All united Way Cecil's social media platforms: Twitter, Facebook, Website, YouTube and Instagram.
---
Check out our YOUR-Corner Story Time Videos Here.